Class 5th Tamil Guide
5th Std Tamil Guide: TNSCERT Samacheer Kalvi's 5thTamil Guide is available here to clarify your doubts. We have extensively covered each and every question of the 5th Tamil textbook.
All the chapters of Class 5 Tamil language are prepared according to the new academic session and based on the latest Samacheer Kalvi Curriculum 2022-2023. You can refer to these solutions while you are solving the questions from the textbook.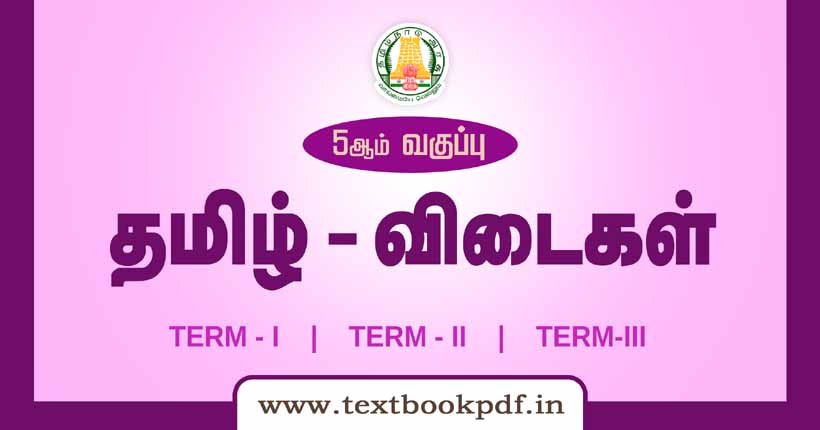 5th Standard Tamil Full Solution
Given below is the book-back solution for the Tamil language subject required for Class V students. Students can use them for day-to-day references and preparations for the exam.
1st Term Tamil Guide
We are giving the links for the solutions to all the chapters. The students can click on the link to see the solutions for each the chapter on Tamil subject. It helps you completely in your exam preparation and makes you understand the concepts clearly within the time.
Unit-1
Unit-2
Unit-3
2nd Term Tamil Guide
Unit-1
Unit-2
Unit-3
3rd Term Tamil Guide
Unit-1
Unit-2
Unit-3
Related Links
"5th Std Tamil Guide" given here is made as per the instructions of many experts. If you have any doubts and Clarification about the topic comment below in the comment Box.