Class 2nd Tamil Guide PDF
Tamil Nadu Samacheer Kalvi's 2nd Tamil Guide is available here to clarify your doubts. In the beginning stage of learning a language, you need a proper guide. That proper Guide is prepared by our Team.
Here we provide the complete guide on the 2nd Standard Tamil Subject. Term wise Class 2nd Tamil book-back solutions are available. Just click on the Lesson Title to redirect to the solution page.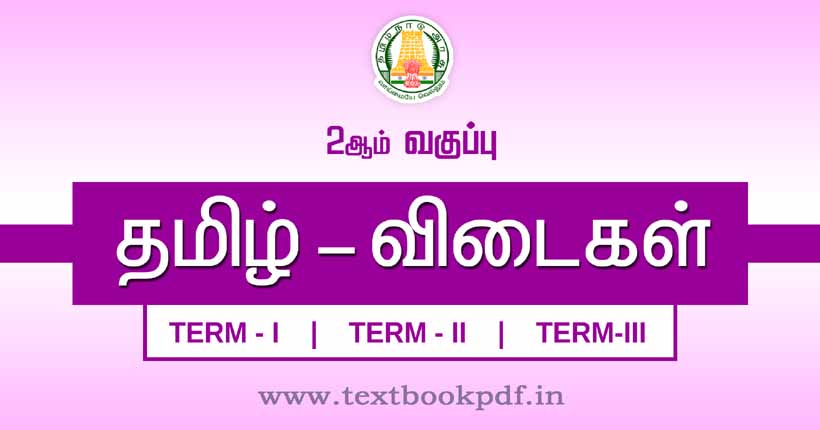 2nd Standard Tamil Full Solution
Given below is the book-back solution for the Tamil language subject required for Class II students. These notes are made to be easily understood by students of class 2. We have given these notes lesson-wise for easy access by the students and Teachers.
1st Term Tamil Guide
2nd Term Tamil Guide
3rd Term Tamil Guide
Related Links
"2nd Std Tamil Guide" given here is made as per the instructions of many experts. If you have any doubts and Clarification about the topic comment below in the comment Box.