Download the latest TNSCERT books for the Class 9 Tamil subject. The TN 9th Standard Tamil Book is available here in Pdf format.
The Tamil book of class 9 is divided into 3 sections. That is, for the three terms of the 9th grade, three separate books are given. They are given in the table below.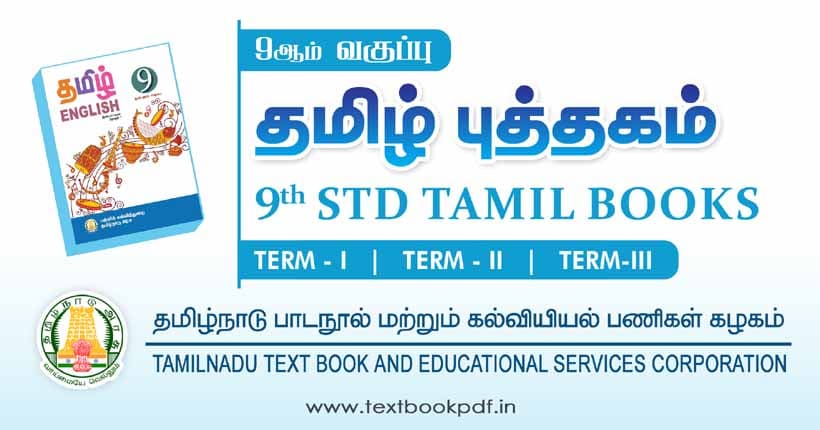 Download PDF of Class 9 Tamil

The 9th Tamil book given here is common to all students studying in Tamil Nadu. ie., This book is the same for State Board, Matriculation, and CBSE Students.
Links to download the 9th Std Tamil Book in PDF format are given below in the table. You can download the entire textbook or each chapter in pdf.
9th Tamil Book 2020



| | |
| --- | --- |
| 9th Tamil Book (2022 Revised Version) | Download |
9th Tamil Book 2018
Old Tamil Book 2015



SCERT Books for Class 9 Tamil Chapterwise PDF
Here we have given download files for all the lessons of Class 9.
Other State Tamil Books
| | |
| --- | --- |
| 9th Karnataka State Board Tamil Book | Download |
| Kerala State Board Tamil Book – Part 1 | Download |
| Kerala State Board Tamil Book – Part 2 | Download |
Related Links
9th Standard Other TextBooks – Download
8th Standard Tamil Book – Download